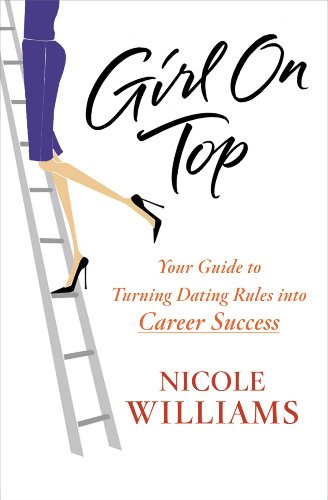 Girl on top: Your guide to turning dating rules into career success :
Nicole Williams is the tell-it-like-it-is career expert who you wish could fight your work battles for you. But with her ingenious approach-taking the tactics used to land a man and applying them to your career-you'll be able to handle any work situation and come out on top. Here, Nicole introduces twenty tried-and-true dating rules such as « Don't Give Away the Milk for Free » and « Don't Waste the Pretty » and reveals how they can be applied just as effectively in the office. Other strategies include:
· Keep It Brief
· Don't Bash Your Ex
· Have Others Sing Your Praises
· Play Hard to Get
· Keep the Fire Alive
· Be Willing to Walk Away
Among other topics, Nicole dishes on how much to reveal at work as well as what to put up with from your boss (and, more importantly, what not to). She tackles everything from having the money talk to leaving them wanting more on a job interview. And sprinkled throughout GIRL ON TOP is fashion advice (« Top Ten Commandments of Style ») and checklists to determine if you need to get a life.
Nicole's keen insight and candid advice will teach you how to recognize the good guys from the bad, win the kudos of those who matter, and create the career of your dreams.